A little about
Jefferson City
Strategically located in between the state's two largest metropolitan areas, Jefferson City was established as Missouri's seat of state government in 1821. Today, Jefferson City and Cole County have grown from the humble beginnings of wilderness outposts to demographically diverse populations of approximately 41,000 and 73,000, respectively.
The history of
Jefferson City
In pre-Columbian times, this region was home of an ancient people known only as the Mound Builders. By the time European settlers began arriving, the Mound Builders had vanished. The contemporary indigenous peoples were called the Osage Indians. When the Missouri Territory was organized in 1812, St. Louis was the seat of government. St. Charles next served as the capital. In the middle of the state, Jefferson City was chosen as the new capital in 1821 while Thomas Jefferson was actually still alive. The village was first called Lohman's Landing. When the legislature decided to relocate there, they proposed the name "Missouriopolis" but later settled on Jefferson City.[9] For years, the village was little more than a trading post located in the wilderness about midway between St. Louis and Kansas City. In 1825 the settlement was incorporated as a city and the next year the Missouri legislature first met there.
Contact
Information
Address:
213 Adams St
Jefferson City, Missouri
65101
Businesses in
Jefferson City, Missouri
Here is a collection of local Jefferson City, Missouri businesses. Clicking on the thumbnail image, or the blue "View Member" will take you to that businesses page. We've included some jump links so that you can easily navigate to different categories of businesses. Those, can be found directly below as icons. Or, there is a list of categories in the menu bar.
Columbia Insurance Group
Financial / Insurance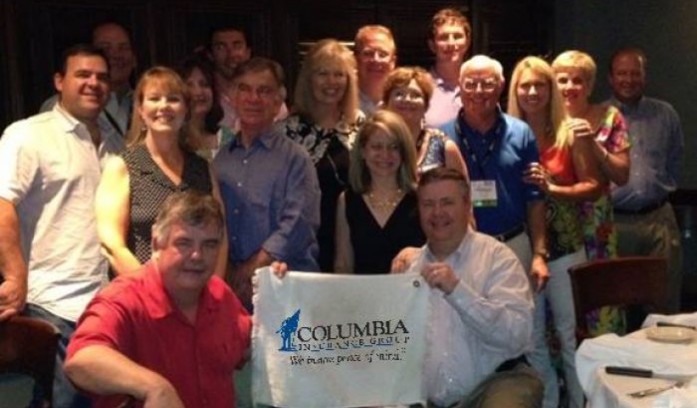 A full service independant insurance agency