A little about
Topeka
Topeka is the capital city of the State of Kansas and the county seat of Shawnee County. It is situated along the Kansas River in the central part of Shawnee County, located in northeast Kansas, in the Central United States. As of the 2010 census, the city population was 127,473. The Topeka Metropolitan Statistical Area, which includes Shawnee, Jackson, Jefferson, Osage, and Wabaunsee counties, had a population of 233,870 in the 2010 census. The city is well known for the landmark United States Supreme Court case Brown v. Board of Education of Topeka, which overturned Plessy vs. Ferguson and declared segregation in public schools on account of race to be unconstitutional. Three ships of the US Navy have been named USS Topeka in honor of the city.
The history of
Topeka
For many millennia, the Great Plains of North America was inhabited by nomadic Native Americans. From the 16th century to 18th century, the Kingdom of France claimed ownership of large parts of North America. In 1762, after the French and Indian War, France secretly ceded New France to Spain, per the Treaty of Fontainebleau. In 1802, Spain returned most of the land to France, but keeping title to about 7,500 square miles. In 1803, most of the land for modern day Kansas was acquired by the United States from France as part of the 828,000 square mile Louisiana Purchase for 2.83 cents per acre. In the 1840s, wagon trains made their way west from Independence, Missouri, on a journey of 2,000 miles, following what would come to be known as the Oregon Trail. About 60 miles west of Kansas City, Missouri, three half Kansas Indian sisters married to the French-Canadian Pappan brothers established a ferry service allowing travelers to cross the Kansas River, but little else was in the area.
Contact
Information
Address:
120 SE 6th Ave #110
Topeka, Kansas
66603-3
Businesses in
Topeka, Kansas
Here is a collection of local Topeka, Kansas businesses. Clicking on the thumbnail image, or the blue "View Member" will take you to that businesses page. We've included some jump links so that you can easily navigate to different categories of businesses. Those, can be found directly below as icons. Or, there is a list of categories in the menu bar.
Old Prairie Town at Ward-Meade Historic Site
Museums / Attractions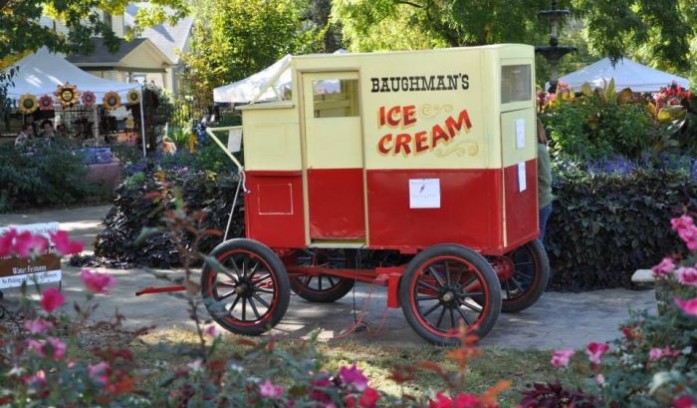 Experience a day in the life in the late 1800's.