A little about
Pierre
s two of South Dakota's oldest settlements, Pierre and Fort Pierre combine the history, heritage and culture of the American West with unparalleled year-round outdoor recreation on the Missouri River. Enjoy unparalleled year-round outdoor recreation on the Missouri River and the rolling hills and prairies of the Great Plains. Acquire a new perspective on the past by standing on the site where Lewis and Clark met the Teton Sioux. Come and stroll our friendly downtown and wide-open spaces to learn what makes the Pierre area a great place to live, work and play.
The history of
Pierre
n the mid-eighteenth century, the Sioux Indians, who had been pushed out of Minnesota by the Chippewa, arrived at the Missouri River. Their arrival challenged the claim of the Arikara, the native people who lived in palisaded forts around present-day Pierre. In 1794, the battle for control of central South Dakota finally came to an end when the Sioux drove the Arikara from the area. In 1803, the United States completed the Louisiana Purchase from France, which included the area that would later be named South Dakota. In September 1804, Meriwether Lewis and William Clark anchored their canoe at the site of present-day Pierre. During that time, Lewis and Clark met with 50 or more chiefs and warriors, including the Teton Sioux. They named the nearby river Teton, in honor of the tribe, but it is now called the Bad River. The meeting started out badly but negotiations soon improved when the explorers and the Indians shared a feast of buffalo meat, corn, pemmican, and a potato dish.
Contact
Information
Address:
800 W Dakota Ave
Pierre, South Dakota
57501
Businesses in
Pierre, South Dakota
Here is a collection of local Pierre, South Dakota businesses. Clicking on the thumbnail image, or the blue "View Member" will take you to that businesses page. We've included some jump links so that you can easily navigate to different categories of businesses. Those, can be found directly below as icons. Or, there is a list of categories in the menu bar.
Cattleman's Club Steakhouse
Restaurants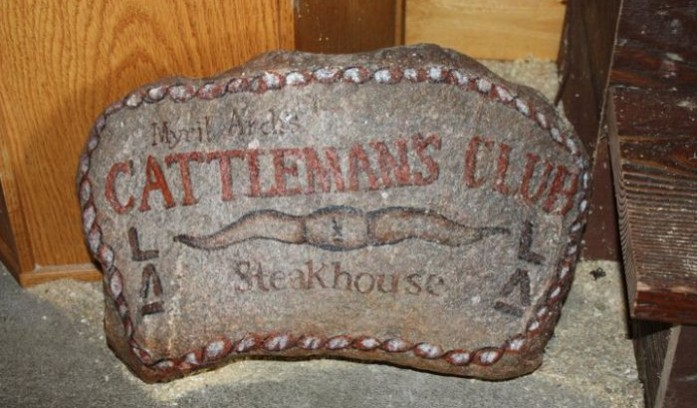 There's steak and then there's Cattleman's steak!