A little about
Emporia
Emporia is a center for diverse manufacturing, trade, education, medicine, and tourism. Primary industries include food products, automotive components, fabricators, electronics, telecommunications, and distribution. We are home to Emporia State University and Flint Hills Technical College. Despite a growing business and industry community, Emporia proudly maintains its small-town charm. mporia, Kansas is a progressive city strategically located at the intersection of Interstate 35, Interstate 335 (Kansas Turnpike), U.S. Highway 50, and Kansas Highway 99. We are 110 miles southwest of Kansas City, 85 miles northeast of Wichita, and 50 miles southwest of Topeka.
The history of
Emporia
The town of Emporia was founded as a business venture in February 1857, according to well-documented town history. Kansas was a new territory embroiled in a bloody battle over slavery. Settlers were beginning to come into the territory when G.W. Brown, a young editor of The Herald of Freedom newspaper in Lawrence, saw a business opportunity to help himself and a change to help emigrants looking for a place to settle, according to a 1957 centennial-year history compiled by Robert Triplett. Many of the best town sites had already been settled by the winter of 1857, but Brown knew of one location that had not been taken. It had been described to him by a friend a few months earlier as "the loveliest site in the world for a town."
Contact
Information
Address:
719 Commercial St
Emporia, Kansas
66801
Businesses in
Emporia, Kansas
Here is a collection of local Emporia, Kansas businesses. Clicking on the thumbnail image, or the blue "View Member" will take you to that businesses page. We've included some jump links so that you can easily navigate to different categories of businesses. Those, can be found directly below as icons. Or, there is a list of categories in the menu bar.
Lyon County Historical Museum
Museums / Attractions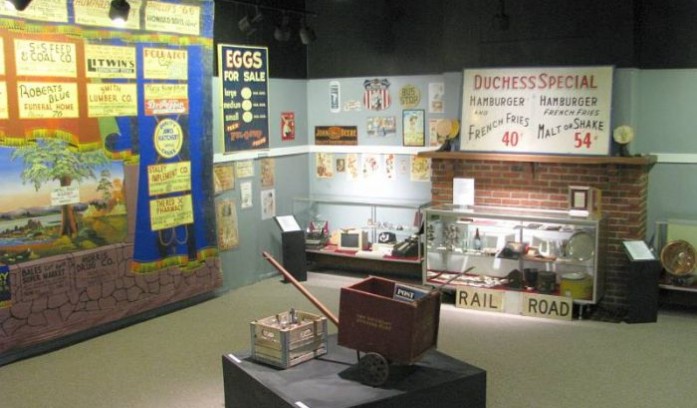 Saving history and telling stories since 1937.